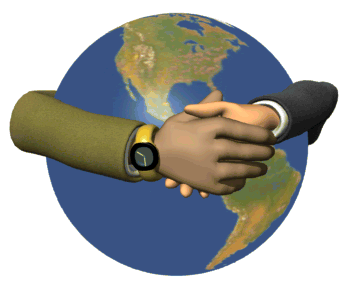 RHONDA BOBINGER 6th GRADE SOCIAL STUDIES
Phone: 943-5090 EXT 6976
Welcome to 6th grade World Cultures! This year we will be learning about different cultures around the world. We will be studying people, places, and societies of the contemporary world as well as Geography. Students will study the similarities and differences of cultures, and begin to understand and appreciate various societies and people around the world. Our world today has become a global field and we are preparing our students to enter it with skills that will prepare them for their futures.
We will be studying Geography, Middle East, Europe, Africa, Asia, and Latin America. A variety of material will be used including: The History Alive! Contemporary World Cultures program McGraw Hill World Cultures and Geography text and ancillary materials.
Information to help your student be successful: •All notes will be kept in a journal. These notes will be used to prepare for tests. •If a student is out it is their responsibility to get the make up work. One day for every day they are out to make-up work. •I always post homework on my board and on days there is no homework that will be written there as well. I highly encourage assignment notebooks to record assignments. •Colored pencils are used throughout the year so having a box at home would be helpful.
•Communication is important please call or e-mail me with any issues. PRE-AP: expectations are at an accelerated pace, more rigor, more responsibility in and out of class.
My Education & Teaching Background: I graduated from the University of West Florida with a B.A. in Education. I have been teaching 21 years. I taught 3 years in Florida, 5 years for the Department of Defense in England, and the last 13 years at Benold.
Bell Rings to Enter the Building Morning Tutorials: 8:05
1st Period Social Studies PAP 8:30 9:20
2nd Period Social Studies CORE 9:24-10:14
3rd Period Department 10:18-11:08
4th Period Lunch- 11:12- 11:42
5th Period Social Studies PAP 11:46-12:36
6th Period Conference 12:40-1:30
7th Period Social Studies PAP 1:34-2:24
Advisory- 2:28-2:56
8th Period Social Studies CORE
3:00-3:
5
0