Chapter 11 TEST MAY 5th!!!!
STAAR REVIEW PACKETS DUE ON MONDAY APRIL 20TH
MATH STAAR TEST ON TUESDAY APRIL 21ST!!!!
Please make sure that your child is watching the videos nightly!!
www. educreations
username: lastname, first name
password: math
Chapter 9 TEST will be held on Friday March 27th
Chapter 8 TEST on Friday 2/27
Chapter 8 Quiz on Friday 2/13
All Videos can be viewed at www.educreations.com, the username is lastname,firstname with a password of math.
Chapter 7 TEST will be on Thursday 2/5
Chapter 7 Quiz on Tuesday 1/27
Chapter 6 Test on January 16th!!!!
CHAPTER 6 MID-WAY QUIZ THURSDAY JANUARY 8TH!!
CHAPTER 5 MID-WAY QUIZ MONDAY DECEMBER 8TH AND
CHAPTER 5 TEST DECEMBER 17TH!!!!!!!!!!!!!!
CHAPTER 4 TEST FRIDAY NOVEMBER 21ST
CHAPTER 4 MID WAY QUIZ WILL BE NOVEMBER 11TH!!!!!!!!!!!!!!
Chapter 3 Mid Way Quiz will be October 20th!!!!
Chapter 3 Test will be October 30th!!!!
Bored??? Looking for something fun to do?
Try playing some awesome games on
connect.mcgraw-hill.com
username: students Benold computer username with gt. at the beginning
password: students Benold computer password
Chapter 2 TEST will be OCTOBER 8th!!!
Thursday 9-25 all class will be taking a quiz over multiplying fractions
Our First Math Test over chapter 1 will be on Tuesday September 16th!!!!
I have begun my email's. If you have not received an email and would like to be on my list, simply email me and I will add you!!!!
Please make sure that you are bring all supplies to class with you everyday, thank you :)
Items your student will need for math class: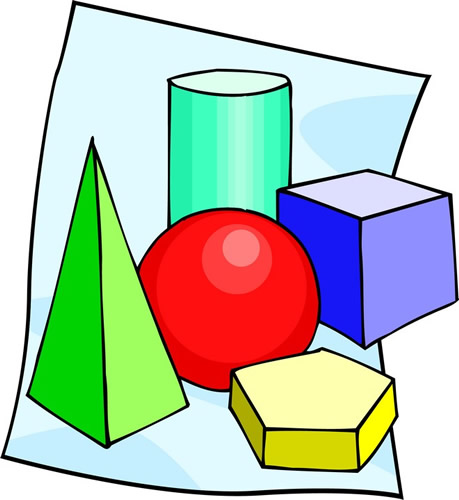 Kristal Adams
---
---
My Education & Teaching Background
I have a B.S. Degree in Interdisplinary Studies with a specialization in mathematics from Angelo State University.
This is my 12th year teaching math and 8th year at Benold Middle School.
Class/Course Information
This year your child is enrolled in a mathematics program rich in many topics of mathematics. He/she will study:
• numbers and operations
• patterns, functions, and algebra
• geometry and spatial sense
• measurement
• data analysis, statistics, and probability

This program is designed to provide a strong foundation for future mathematics courses and to help students develop the content and problem solving skills needed for success in future years in the Georgetown school system, college, careers, and daily life in the 21st century. The Georgetown Mathematics Curriculum helps students develop their abilities to:

• Explore and solve mathematical problems
• Think and reason critically
• Work cooperatively with others
• Communicate ideas clearly
• See how mathematics connects to other curricular areas and daily life
• Model mathematics using different representations

Why are these abilities important? Colleges are asking for students who bring more than memorized rules and facts to their college studies. They are asking for students who will explore and challenge ideas. Business and industry are looking for employees who can think critically and work cooperatively with others. The success of our society in the 21st century depends on having young people who can make and communicate informed decisions about issues that require quantitative reasoning. The Georgetown mathematics department has a kindergarten through high school mathematics curriculum that prepares your child for these challenges.
Schedule
Period 1: 6th grade Math
Period 2: 6th grade Math
Period 3: 6th grade Pre-Ap Math
Period 4: 6th grade LUNCH
Period 5: 6th grade Pre-Ap Math
Period 6: 6th grade Math
Period 7: Conference Period
Period 8: 6th grade Pre-Ap Math
Tutorials Times:


Monday, Tuesday, Wednesday, and Friday from 8:05 - 8:25
What can you as a parent do to help your child?
Make sure your child attends class on a regular basis. Missing class in a sequential class like mathematics can cause your student to miss concepts that will be difficult to learn later. If your child must miss school, insist that your child make-up the work. Remember, however, making up work does not necessarily take the place of the missed classroom time.
• Encourage your child to participate positively in classroom discussions. Student communication gives feedback to both the teacher and the student.
• Insist your child set a standard of correct behavior and respect in all classrooms. Poor behavior prevents all children from learning.
• Actively participate in your child's learning. Check to see if homework is done, encourage your child to read the section in the book if concepts are confusing, ask questions of your child regarding mathematics, assist your child in organizing the work, and play math games with your child.
• NEVER tell your child, "I wasn't any good at math". Would you tell your child you weren't any good at reading?! Learn together.
• Encourage your child to ask for assistance from the math teacher, if he/she is struggling mathematically.
• Work with the classroom teacher to see that your child gets the best possible mathematics education. Mathematics is the language of the universe!